Skip to Content
About Our Kitchen Remodeling Services in Milwaukee, WI
If you want to transform your kitchen into a stunning, functional space that perfectly suits your needs and style, you've come to the right place. We Do Kitchens 2 is a kitchen remodeling company that is dedicated to providing the highest quality kitchen remodeling services in Milwaukee, from simple cabinet replacements to complete kitchen makeovers. With years of experience and a passion for design, we work closely with our clients to create custom solutions that fit their unique tastes and budgets. Keep reading to learn more about our kitchen remodeling services and contact us for a free consultation.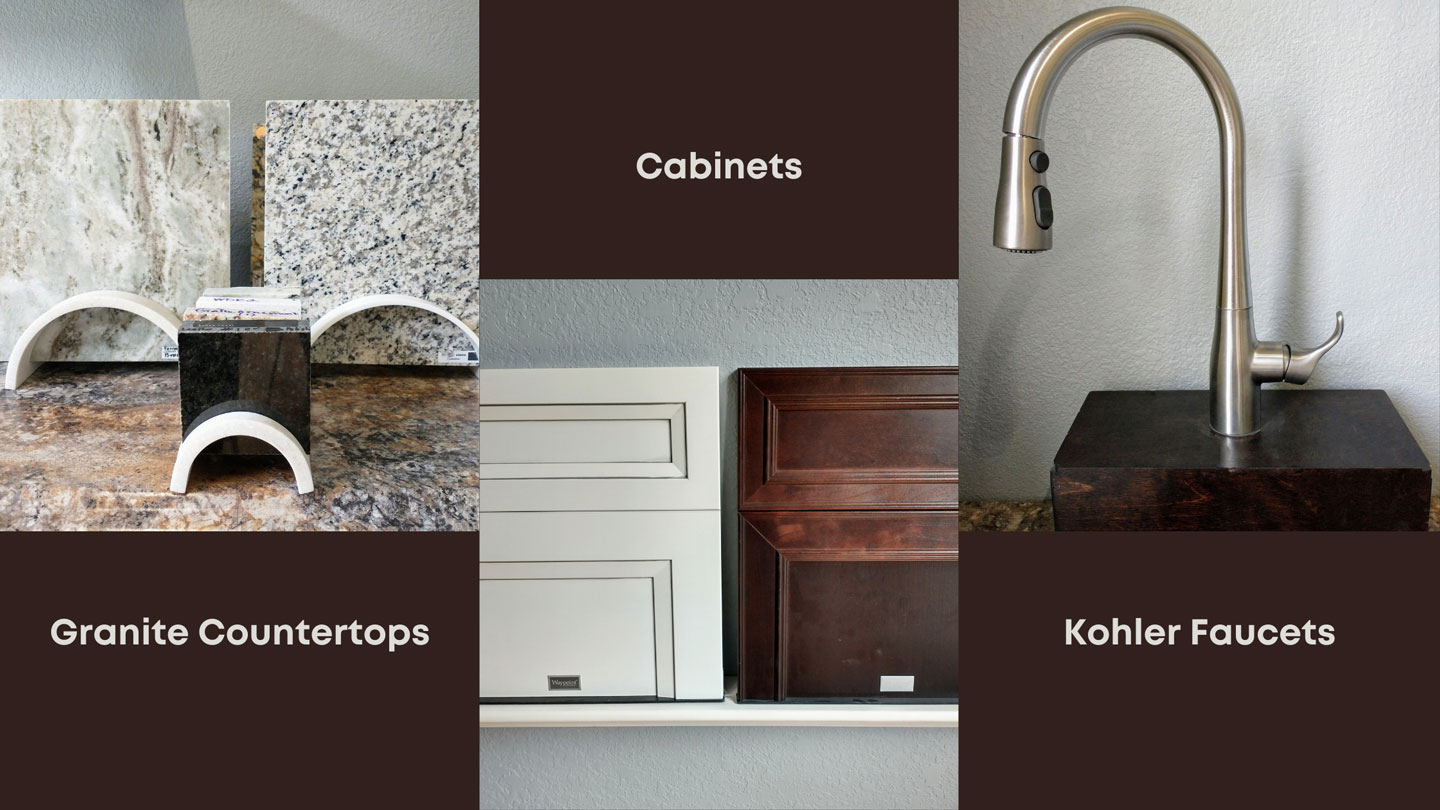 Our Kitchen Remodeling Services
Minor Floor Plan Revision
Kitchen Cabinets
Whether you want to replace your old cabinets with new ones or give them a fresh look with a custom finish, our skilled team of professionals can help. We work closely with our clients to understand their unique needs and preferences, ensuring that every aspect of the cabinet remodel is tailored to their style and budget. With years of experience in the industry, we have developed the skills and expertise to deliver exceptional results that transform your kitchen.
Kitchen Countertops
Our team of experts has the skills and experience to transform your outdated or worn countertops into beautiful, functional surfaces that meet your needs and style preferences. We offer a wide range of countertop materials, including granite, quartz, chlorian, solid surface, laminate, and more, to ensure that you get the perfect fit for your kitchen. From the initial design to the final installation, our team will work closely with you to ensure that every aspect of your countertops exceeds your expectations.
Kitchen Flooring
We can help you choose the right type of flooring for your kitchen, whether it be hardwood, tile, laminate, or another material, and then expertly install it to ensure a flawless finish. We also offer various design options to help you achieve the perfect look for your kitchen, from classic to modern styles. With our kitchen flooring remodeling services, you can have a beautiful, functional, and durable kitchen that can withstand everyday wear and tear.
Kitchen Backsplash
Whether you want a classic subway tile or a more intricate pattern, we have the knowledge and expertise to bring your vision to life. Our team of experienced professionals can help you choose the right material and design for your kitchen backsplash that complements your cabinets, countertops, and overall kitchen style. With our kitchen backsplash remodeling services, you can add both style and function to your kitchen space, as a backsplash also protects your walls from spills and splatters.
Total Kitchen Remodel Package
The experienced team at We Do Kitchens 2 can manage every aspect of your kitchen remodel, whether it's a minor update or a complete overhaul. Our focus is on creating a beautiful and practical kitchen that is tailored to your specific requirements and exceeds your expectations. Our services include custom design, high-quality materials, and professional installation to ensure that your project is completed to the highest standards. With our expertise and commitment to customer satisfaction, you can trust us to deliver your dream kitchen.
Contact We Do Kitchens 2 Today
At We Do Kitchens 2, we are committed to providing the highest quality kitchen remodeling services in Milwaukee, WI. Our team of skilled professionals takes pride in their work and is dedicated to delivering exceptional results that exceed your expectations. So whether you're looking to upgrade your kitchen with new cabinets, countertops, or you want a complete kitchen makeover, our kitchen remodeling company has the expertise and creativity to bring your vision to life. Don't settle for an outdated, inefficient kitchen any longer – contact us today to schedule your free consultation.
Contact We Do Kitchens 2 for Your Free Estimate