Skip to Content
What Are the Benefits of Kitchen Remodeling?
Enhanced Functionality – Kitchen remodeling can improve the functionality of your kitchen by incorporating modern appliances, creating more storage space, and optimizing the layout to suit your needs.
Increased Home Value – Kitchen renovations are known to increase the value of your home, making it a worthwhile investment if you plan on selling your home in the future.
Energy Efficiency – Remodeling your kitchen can also help reduce your energy bills by upgrading to energy-efficient appliances, installing better lighting, and improving insulation.
Improved Safety – Renovating your kitchen can also make it a safer place, especially if you replace outdated appliances, install new flooring, or add better lighting.
Enhanced Aesthetic Appeal – A kitchen renovation can update the look of your kitchen, making it a more visually appealing space that you'll enjoy spending time in.
Improved Sustainability – With the use of sustainable materials and energy-efficient appliances, a kitchen remodel can also help reduce your carbon footprint and contribute to a more sustainable lifestyle.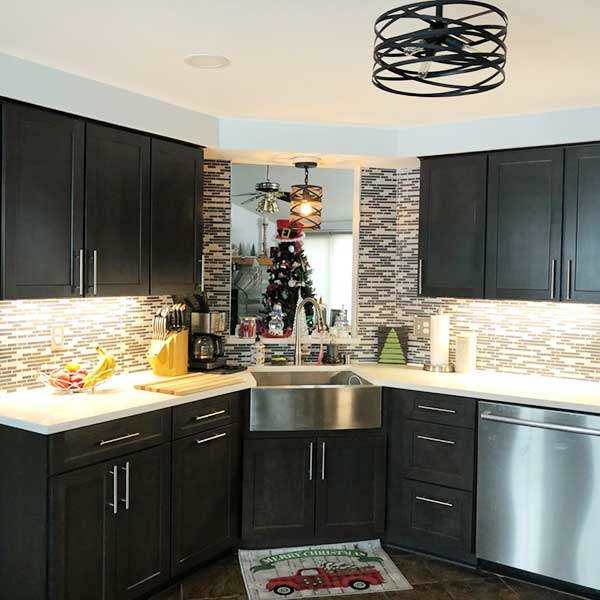 Broad Range of Options
We Do Kitchens 2 offers convenient, easy to use, financing options including deferred interest plans or flexible payment terms tailored to your budget. Our salespeople can walk you through our simple process that will bring you closer to your dream kitchen.
Kitchen Remodel Financing
0% Program Available
Low Monthly Payments Available From $279/Month
To Approved Credit, 10% Down Payment
Contact We Do Kitchens 2 for Your Free Estimate